Did you know that Newfoundland also participated in the Second World War as a British Dominion?
At the front of the St. Lawrence River and susceptible to German submarine attacks, Newfoundland was an important territory to protect.
With the outbreak of hostilities, Canada was tasked by the British government to provide military protection for Newfoundland by garrisoning troops and training new units. The Royal Rifles of Canada, for example, spent several months on assignment there before being transferred to Hong Kong.
Two all-Newfoundland artillery units were also raised and sent to Europe and North Africa where they fought with the Allies.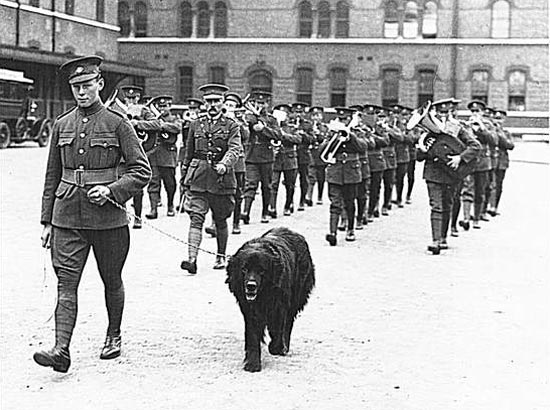 Cover photo: Enlisted soldiers from Newfoundland and Labrador, May 1940 (source: Heritage Newfoundland & Labrador).
A video edited and narrated by Aglaé Pinsonnault, and researched and written by Julien Lehoux for Je Me Souviens. To learn more about the dog Gander, we invite you to read our article right here.