His childhood
Léo Major was born in Massachusetts in January 1921 to a French-Canadian family. At the time, many Quebec families had migrated to New England to find work. Major's family was very poor and returned to Montreal for work only a few months before his first birthday. Major's childhood was not particularly stable. For example, before joining the army in 1940, he spent many years on the farm of family members. His relationship with his father was very strained, which forced him to move around.
Second World War
Major joined the Canadian army in 1940. Eager to get into the fighting right away, he did not join the 22e Régiment in Valcartier, thinking that the Régiment de la Chaudière would be sent to continental Europe first.
He arrived in Normandy with the Régiment de la Chaudière on June 6, 1944, or D-Day. Like many other Canadian soldiers, Major was deployed to Juno Beach. He was first sent out on a reconnaissance mission, when he captured an entire halftrack vehicle filled with armed German soldiers.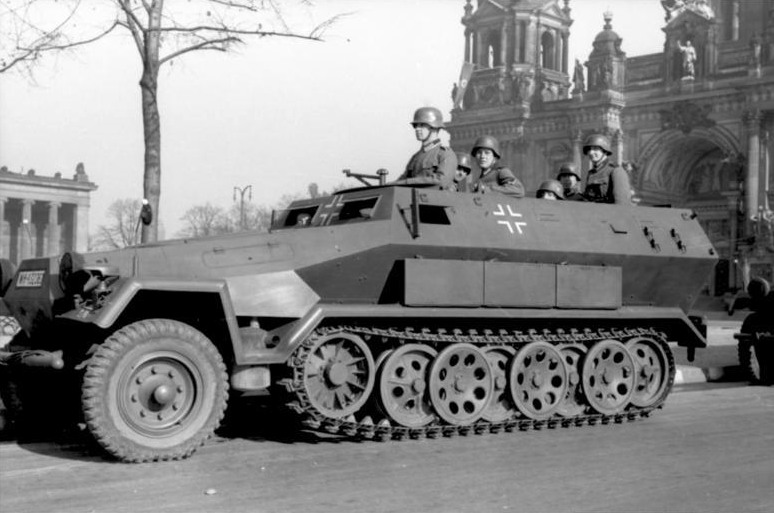 The advance on the Normandy coast continued, and four days later Major was by himself when he intercepted an SS patrol. While he managed to take out four of the patrol's soldiers, one of them threw a detonated phosphorous grenade at him before dying, causing major damage to Major's left eye. This did not stop Major, and he continued to serve as a scout and sniper with the Allied forces.
During the Battle of the Scheldt (in the province of Zeeland, Netherlands, from October 2 to November 8, 1944), Major was sent out on a reconnaissance mission. A group of conscripts had gone missing, and he and his colleague, Corporal Wilfrid Arsenault, were sent to find out what happened to them. When his comrade fell ill, Major was left to carry out the mission on his own. He came across some abandoned equipment and realized that the recruits had probably been captured by the enemy. Later, while sheltering from the weather in a small house, he saw two German soldiers walking near his location. He captured the first and used him to capture the second. He leveraged these two prisoners to force the surrender of an entire company, which included about 100 SS soldiers. Under fire from German troops, Major escorted his prisoners to the Canadian lines. Overall, 7 of them were hit, which left 93 soldiers taken prisoner by the Canadians.
According to some sources, this act earned him the Distinguished Conduct Medal, an honour that Major declined, as he thought that General Montgomery was too incompetent a commander to be the one to give him the medal. However, this account has not been confirmed.
Zwolle
The Régiment de la Chaudière advanced through the Netherlands in April 1945 on its way to the town of Zwolle. On April 13, Major and Arsenault volunteered to go on a reconnaissance mission. They even thought of taking the town back by themselves. To find the Germans' location, the pair took refuge in a country house. Unfortunately, their location was compromised and they were attacked by German soldiers. Arsenault was killed. In a later interview, Major acknowledged that his friend's death filled him with rage. He killed two of the German soldiers who attacked them and continued to make his way to Zwolle.
Major launched an offensive during the night, making noise and firing everywhere to make it seem like a full army and not just one man was attacking the town. Before dawn, Zwolle was liberated from the German forces, and Major came across residents of the town who happened to be members of the Dutch Resistance. He went back to retrieve his friend's body before returning to camp.
His heroism at Zwolle earned him the Distinguished Conduct Medal in 1945. Even today, Major is considered a hero in Zwolle, which celebrates him every year. In an interview, Major's son said that he is still recognized today by many Dutch people as the liberator's son.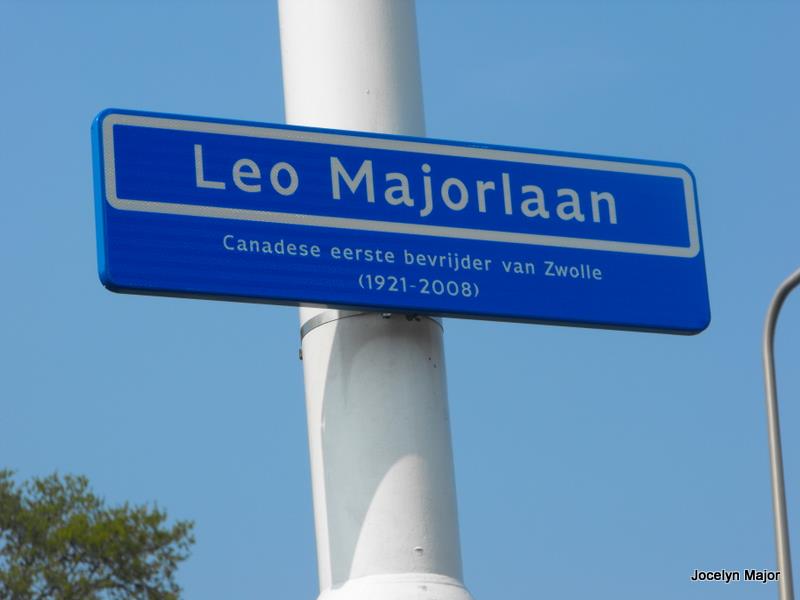 Korea
After the Second World War, Major returned to Montreal and went back to his old job as a pipe fitter. A few years later, the Korean War (1950-1953) broke out. Major was recalled by the Canadian government to join the United Nations Command to fight the communist invasion in Korea. He joined the scout and elite sniper platoon of the 2e Battalion, Royal 22e Régiment.
This regiment was in the First Battle of Maryang-san, when American and Chinese forces fought to secure the strategic point of Hill 355 (nicknamed Little Gibraltar). The Communists pushed the American forces back from the hill between November 2 and 4, 1951 in an attempt to hold that part of the territory following a negotiated ceasefire and secured nearby Hill 227, which meant that they had the remaining Canadian forces on Hill 355 surrounded. In the middle of the night, Major led an elite team of 18 men up Hill 355 to attack the Chinese position. Under the cover of darkness, he and his men snuck across the enemy lines and opened fire, causing panic among the Chinese forces. They forced the retreat of the Chinese divisions, but then had to hold Hill 227 against a Chinese counter-attack by themselves for over three days.
Major received another Distinguished Conduct Medal for his heroics during these events.
The rest of his life at home
After returning from his military exploits, Major spent the rest of his life in almost total anonymity. He married Pauline de Croiselle in 1951 and had four children with her. He passed away in 2008. Today, his statue still stands in the town of Zwolle, and many roads in the Netherlands and Quebec are named in his honour. A highway linking Quebec City to Valcartier also bears his name.
Article written by Aglaé Pinsonnault for Je Me Souviens. Translated by Amy Butcher (traductionsamyb.ca).
Sources:
For a more academic approach:
Luc Lépine, Léo Major, un héros résilient, Montréal, Hurtubise, 2019, 256 p. (in french).
Robert Fowler, "Leo Major, DCM and Bar", Canadian Military History, vol. 5, no. 1, 1996, pp. 79-84. Also published with Canadian Army Journal.
This CBC article offers a very interesting perspective on the life of Leo Major and his reputation in Quebec. There are also many beautiful photos! If you are interested, the Defining moments Canada site also has a very well constructed interactive article on Leo Major's military career.